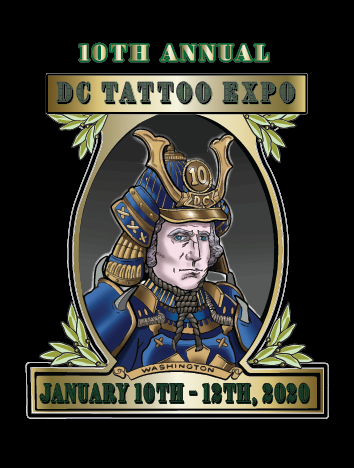 THANK YOU!

DC Tattoo Expo is back, January 10-12th, 2020, and we're celebrating 10 years of bringing the best tattoo artists to the DC area! with more than 400 tattoo artists, including stars of Ink Master, Tattoo Nightmares, live entertainment, contests and much more! The weekend will be filled with incredible art, entertainment and as always, a nonstop party!
---
TICKETS ON SALE AT THE DOOR FRIDAY, SATURDAY AND SUNDAY ALL DAY
HOURS
See our Event Schedule

YOU CAN BE TATTOOED AND PIERCED AT THE SHOW!
TICKETS: $30 a day or $60 for a 3 Day Pass; $40.00 for a Saturday & Sunday pass. Under 12 free with paying adult
MILITARY DISCOUNT: $10 OFF 3 Day Pass ONLY
SHOW LOCATION
Crystal Gateway Marriott
1700 Richmond Highway
Arlington, VA 22202

---